CRABS!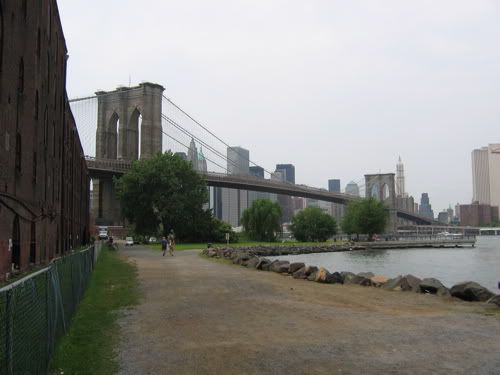 So yesterday, I received a phone call from my friend Chris Fox, finally responding to a phone call I made earlier that week to see if he wanted to go to a Yankees game this week. Since I've gotten into a habit of sleeping until first pitch of Saturday Yankee games, I awoke at 4PM and missed said phone call. Sadly, Chris said he was unable to make it to the Yankees game, but he did make an offhand mention of some crab festival.
CRABS!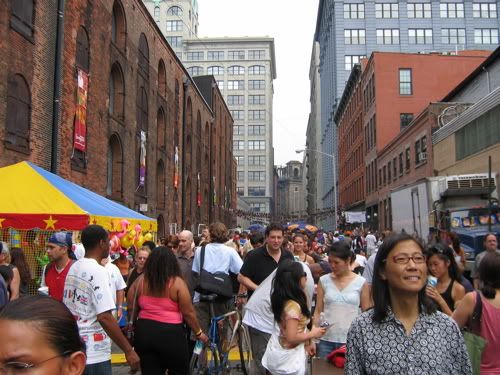 Located in the up-and-coming DUMBO section of Brooklyn, the Singapore Chili Crab Festival was presented by Tiger Beer.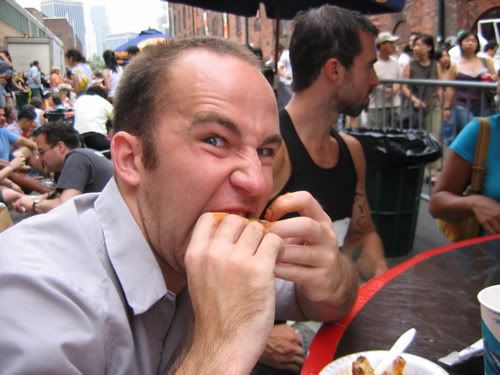 Rob enjoyed his crab immensely.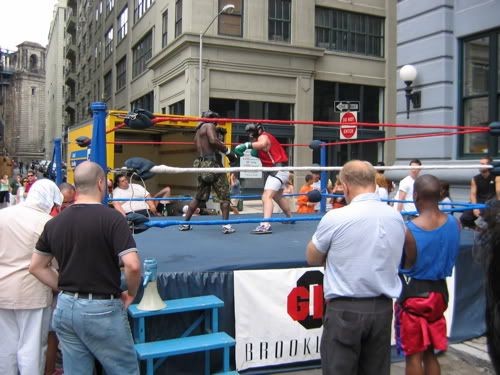 The boys of local favorite Gleason's Gym provided a kickboxing demonstration. And if you looks carefully, you can see Sweet Bobby G and the Unpredictable Johnny Rodz!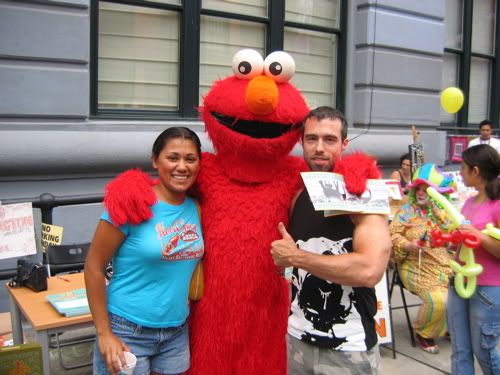 Jessie and Chris met Elmo, who then tried to sell them a DUMBO loft.
And we totally rocked out to the sounds of Brooklyn district attorney Charles "Joe" Hynes!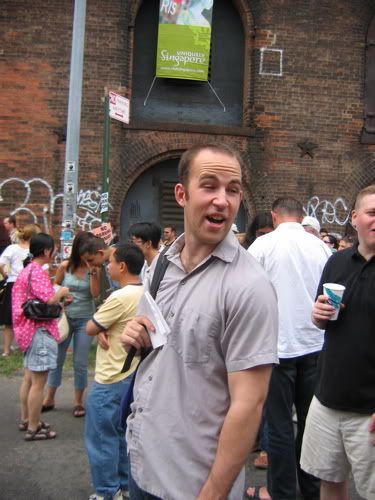 Rob enjoyed that.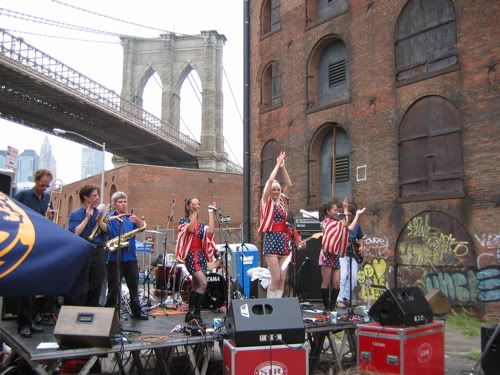 That was followed up the sounds of
GAIJIN A GO GO
!!!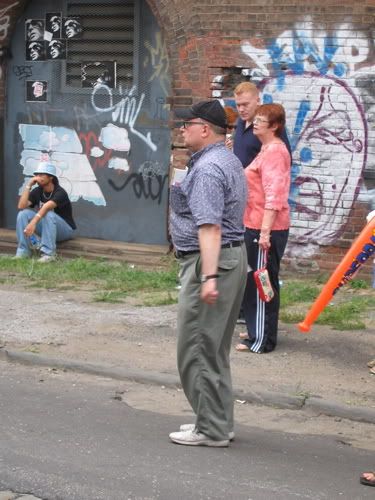 This guy enjoyed that.
No, he really, really did. Click here for proof.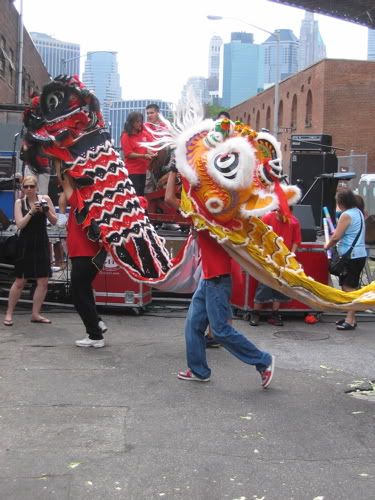 This was followed an awesome dragon dance.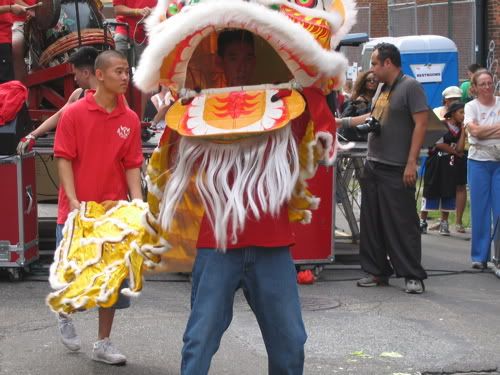 Unfortunately, it appears that the dragon ate this poor man.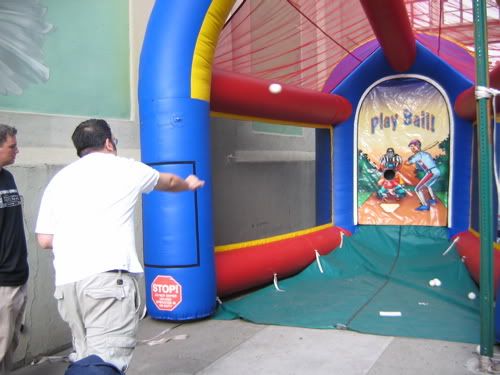 After making an attempt to win a stuffed lion, we called it a day at the crab festival.
And then, it was all downhill from there.
-Steve!