Day 2: The Happiest Place in Anaheim
We decided yesterday that we would be hitting up Disneyland on Day 2 of my California excursion. Kieran convinced his Russian friend Marina to accompany us to judge the accuracy of "it's a small world." It was decided that we would leave at 11am. Therefore, when I awoke at 9am, standing at Kieran's bedside with sad puppydog eyes, awaiting our trip, he wasn't too pleased,
The two of us went to a diner a few blocks over from his place for breakfast. It was a quaint little place, with tons of 1950's era posters on the wall. I remarked on the cuteness of the 1950's named meals, but when I found out the place was called "Cafe 50's", I decided they were trying too hard.
We left the diner, picked up Marina, and were on our way to the O.C., bitch.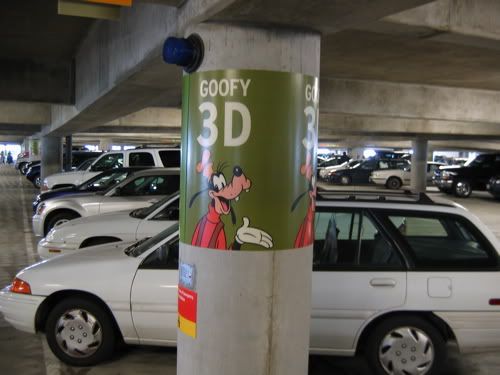 Our ragtag bunch of Mouseketeers arrived at Disneyland at around noon, and quickly dismissed the thought of visiting California Adventure.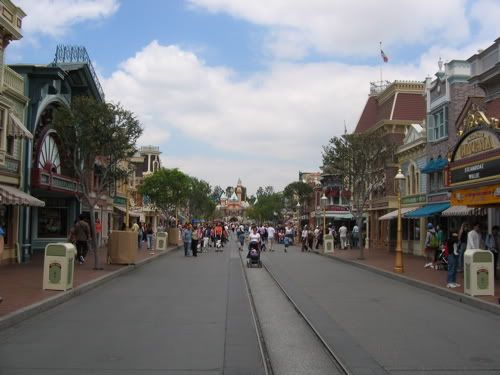 It's so magical.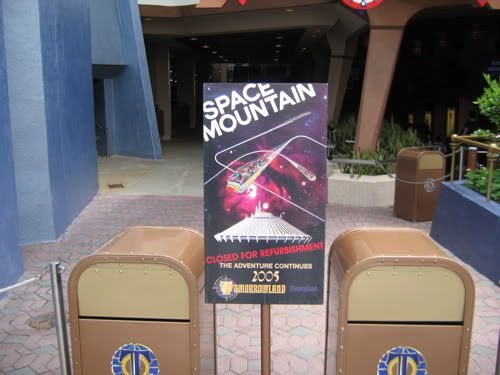 Sadly, the one ride I was looking most forward too was shut down. Dang.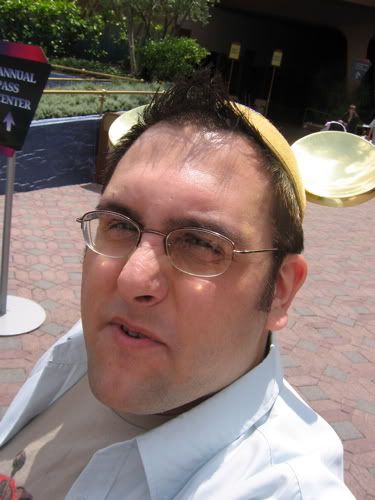 I had to purchase the 50th Anniversary Golden Mouseears of course,
Yet, I could not convince Kieran to purchase the Eeyore ears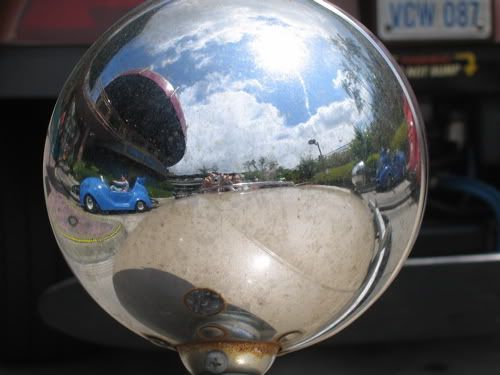 I would have the photo of us shooting down Splash Mountain here, but I ruined the whole thing. Y'see, The Disneyland Splash Mountain only holds 4 people, single file. So Kieran was in the front, and I was right behind him. As we descended down the final drop, I reached around, and grabbed his bosom as the cameras flashed. Sure enough, when we ended up in the photo gallery at the ennd of the ride, our photo was never shown. As Kieran put it, "I made the Magical Kingdom dirty."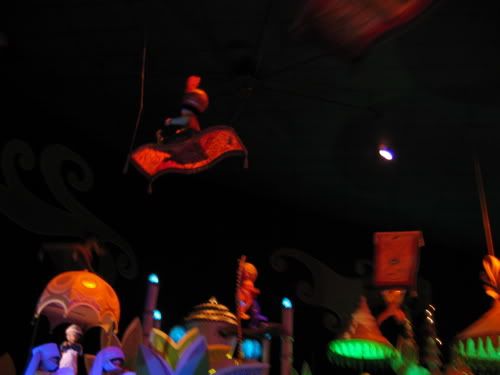 According to Disneyland, Middle Eastern people can fly carpets.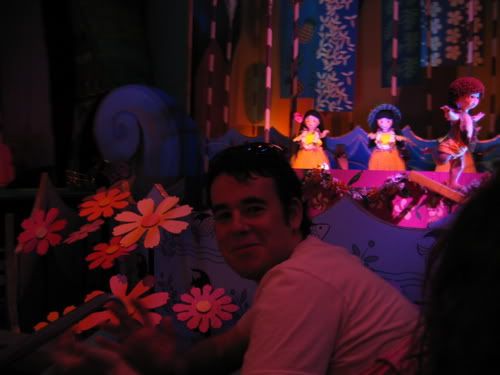 And Kieran really enjoyed it. Way more then the Jimmy Kimmel show the day before.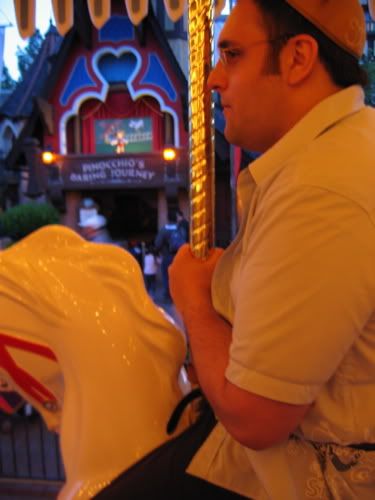 Surprisingly, we were able to do everything in the park way before the midnight closing time, which was a shock to me. At 8pm, we decided to take off, and make the trip back to LA for a goodbye party for one of Kieran's friends.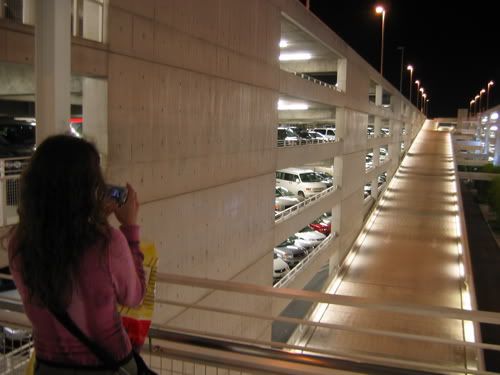 On the way out Kieran and Marina were more excited by the giant concrete parking structure than anything in the park. Nerds.
On the way back, I got a call from my friend Tanya, and made plans to get dinner on Sunday night.
I left my camera at Kieran's place that night, which is a shame since there was a car on fire right across the street from the bar. Kieran rocked a way excellent plaid jacket, which sadly, I also didn't get a photo of- yet.We stayed out till closing, and ended up back at Kieran's place at around 3, when I subsequently crashed on Kieran's most excellent makeshift foam couch.
-Steve!