Everything's Out of Control.
First off, this song thing that's been going around the livejournals.
1. "Tonight Is What It Means To Be Young" - Fire Inc.
2. "Oh Sherri" - Steve Perry
3. "Feeling This" - Blink182
4. "Best of You" - Foo Fighters
5. "If You Leave" - Nada Surf
6. "I Don't Like Mondays" - Boomtown Rats
7. "Tennessee" - Arrested Development
I would tag people, but nobody reads this thing anyway.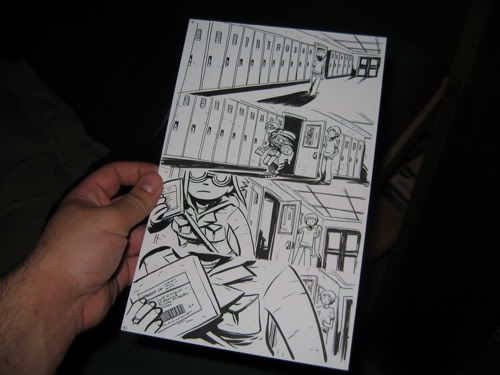 My big purchase from the MoCCA con. It's an original page from the most excellent graphic novel,
Scott Pilgrim's Precious Little Life
by
Bryan Lee O'Malley
. Everyone should check this book out, especially since it's going to be made into a movie by the most awesome
Edgar Wright
, director of
Shaun Of The Dead
, the best movie of last year (that didn't feature Spider-Man).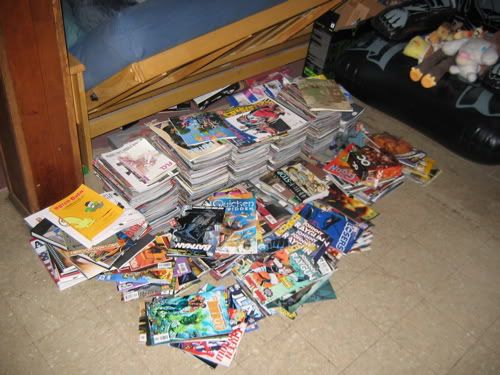 This is pretty much the end result of a year of comic book collecting. Filing needs to be done eventually.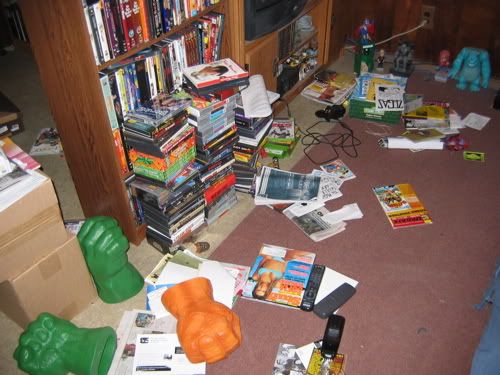 As you can see, the rest of my room is pretty much the same. Also, my free subscriptions to Maxim and Stuff refuse to stop coming.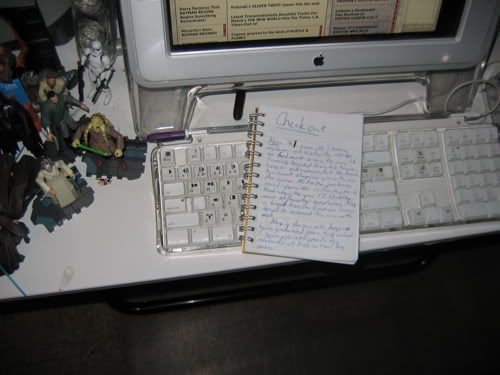 I started writing again. It's pretty much a byproduct of this weekend's MoCCA con. I'm working on a graphic novel that began in my mind about 5 years ago. Who knows what'll happen, hopefully I'll stick with it. My only complaint is that I had about 30 pages of writing on this project that I started back in 2002, but I fear I may have thrown that book out, so now I am scrambling through my closet to find it
I just hope it's in there somewhere.
Also, last week I saw Batman. It's friggin' awesome.
-Steve!