The Phantom Stranger Goes Shopping
I was lucky enough to document the adventures of the mysterious Phantom Stranger as he ventured out to run some errands.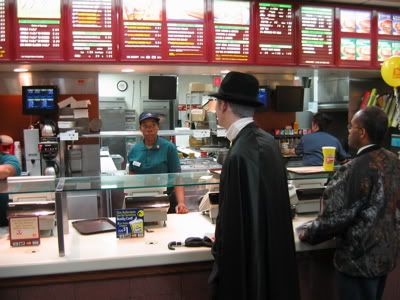 First, it was off to Wendy's.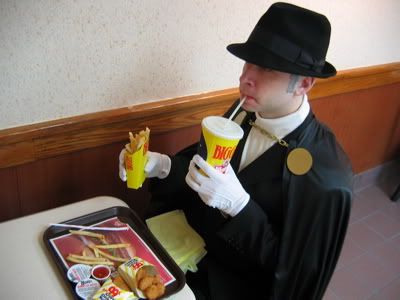 The Phantom Stranger enjoyed a hearty meal.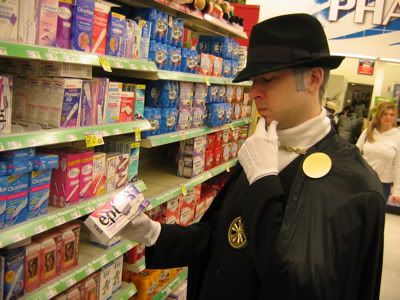 Next, we stopped by Walgreen's, where the Phantom Stranger had to purchase a certain item after a incident with a...um... lady of the night.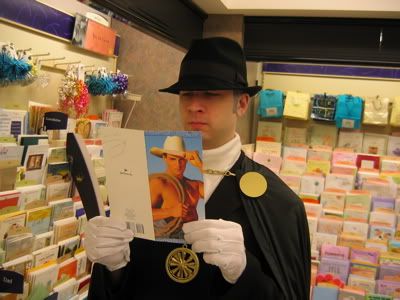 After that, it was over to the greeting cards section, where he perused the offering for just the right card.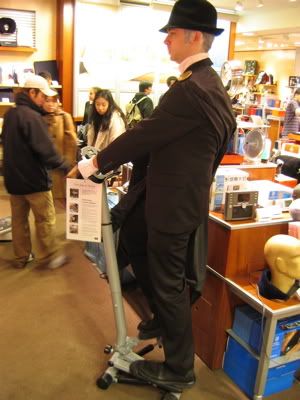 We ventured to Brookstones, where the Phantom Stranger considered purchasing a stair master to to work on his thighs.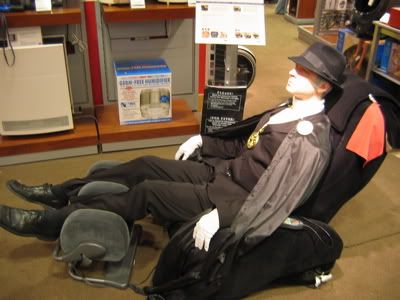 Finally, he relaxed after a long day of shopping.
-Steve!