Thursday.
On Thursday, I went to a fundraiser for
826 NYC
, a non profit organization that teaches writing skills to kids. They also run the
Brooklyn Superhero Supply Co.
, which is the place to purchase superhero costumes and supplies in the greater New York City area. So, the fundraiser was a Superhero Fashion Show.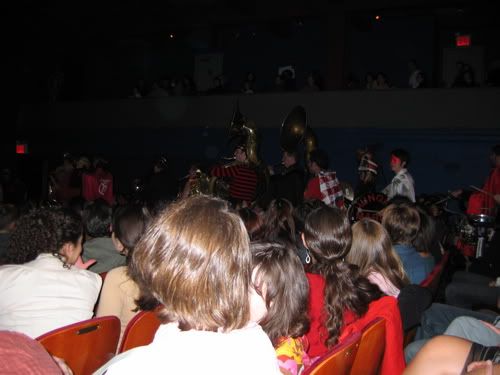 The show began with a marching band playing the Spider-Man theme. It was excellent.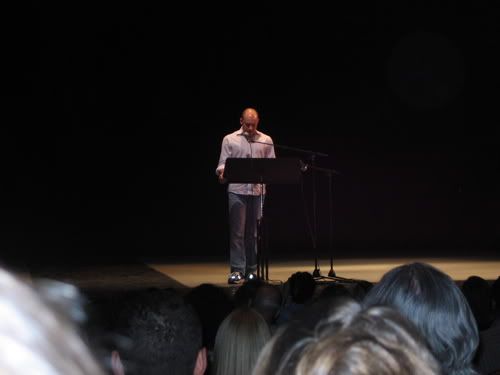 Ron Corddy entertained us with a story about dating Lois Lane.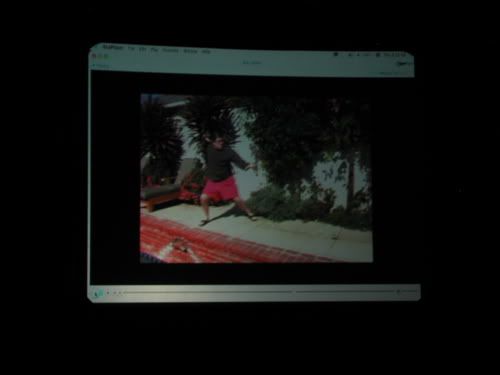 Patton Oswalt made a short film about making costumes for supervillains. When he mentioned Parademon, i was one of five people who laughed.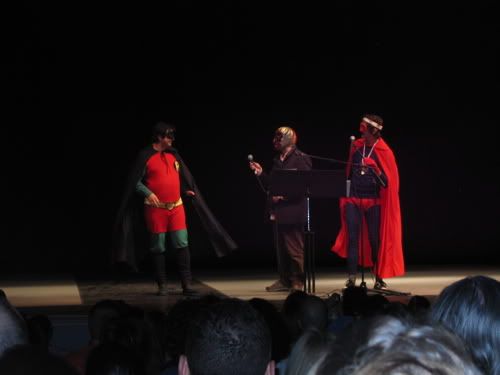 From left to right: Robyn, Professional Literary Agent, and Captain G.Y.W.
The G.Y.W. stands for Guess Your Weight.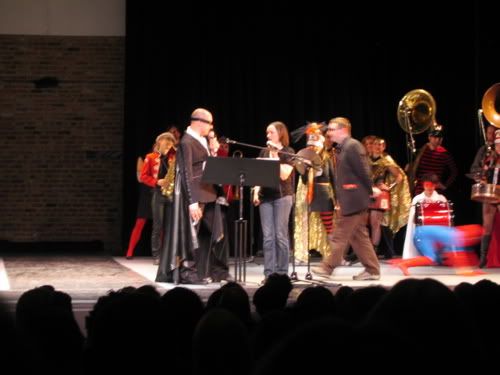 Finally, the show ended with the fashion show, hosted by John Hodgman and Sarah Vowell. Here, they interview The Soleman, a millionaire playboy by day, and an even bigger millionaire playboy by night.
-Steve!