Let's hope I have better luck on the other coast...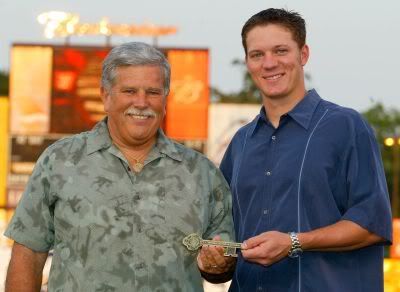 So I discovered at 10pm that sometime today, my brand new camera broke (the screen shattered), so I made a mad dash to the only place open in NYC where I can buy another camera, the 24 hour Apple Store, and bought one of their last two cameras (I guess they are moving digital cameras out of the stores to make more room for iPhones) which luckily was a model below my new camera.
So my plan is to return the newest camera when I get back, and then try my damnedest to see if either the store where I bought the broken camera can help me out, or deal with the manufacturer directly.
Let's hope the rest of the trip works out better.
And on that note, I must remind all two of you that care, that I will be in San Diego at the annual geek-fest that is the San Diego Comic-Con, buying a bunch of junk, from Wednesday, July 25th until Sunday, July 29th. I'll be blogging,
Flickring
, and
Twittering
all weekend.
-Steve!