The Best Halloween Costume Ever.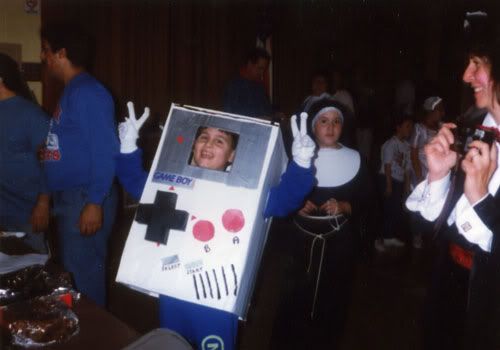 Halloween 1990. I was bitten by the Nintendo bug two years earlier when I finally got an NES from my parents as a way of saying they were sorry for having another child. I had gotten a Gameboy earlier that year, and decided it would be the best Halloween costume ever. I was right.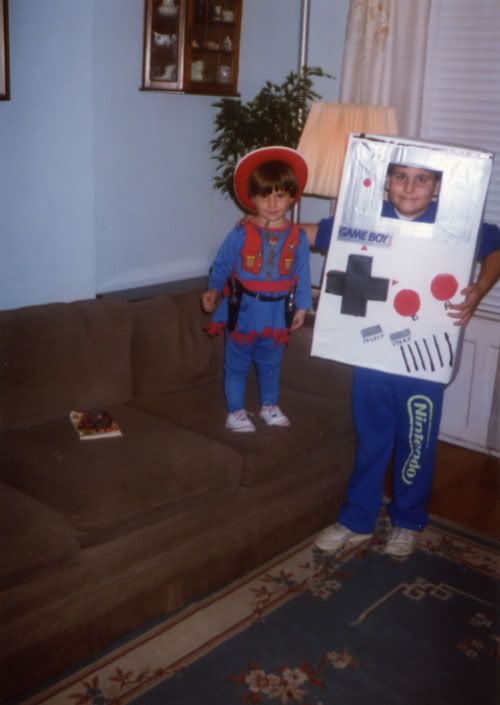 My sister, Stinky, as a Cowgirl. My other sibling, TVGuide, went as Oct28-Nov3 1990.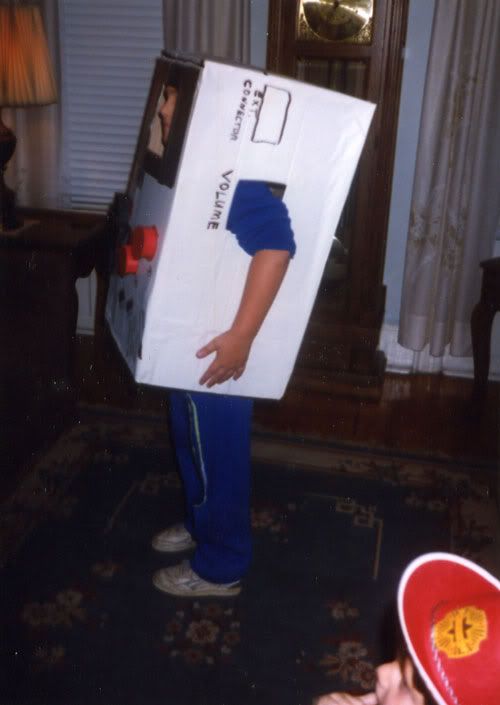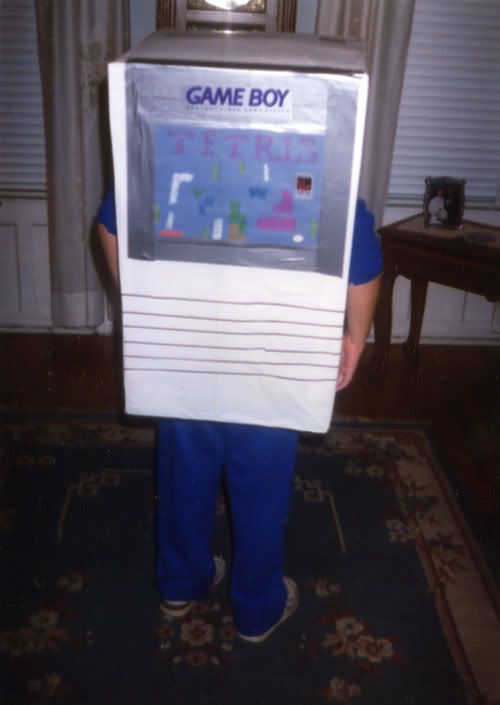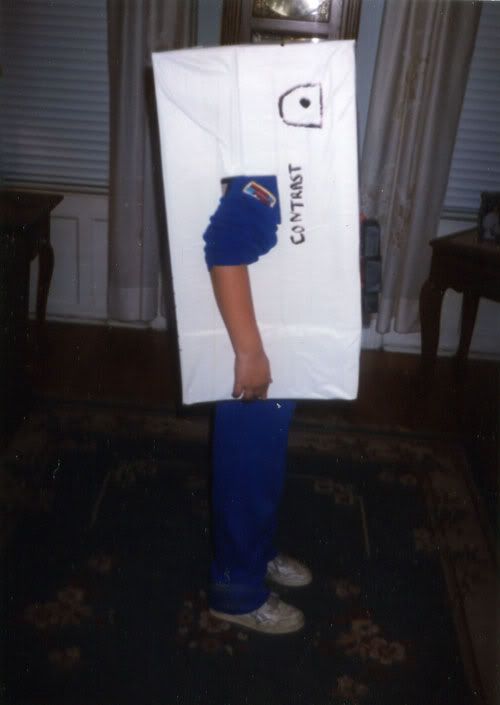 I won first prize at the Cub Scout Halloween Party.
-Steve!